Well, I wanted to take the time out to share with everyone what a great experience I had here at a restaurant in Taipei! I was walking around Ximen, a young and hip neighborhood of Taipei when I came across a restaurant with pictures of American style food. So I had to stop and look at the menu and sure enough it has all the great American favorites such as Burgers, Fish and Chips, New york strip steak, mac and cheese and much more!
The cafe is called Choir Cafe and has an amazing atmosphere which compliments the great food nicely. The food actually tasted just like I would get at a cafe back home in Texas. The waitresses were so friendly which included a nice waitress named Vivian who served me my food. I chose the Fish and Chips with Mac and Cheese and I was not disappointed. It was fantastic.
They had some great American rock tunes playing the entire time as well which made me feel like I was home in Texas at a local pub/cafe. Also, they have a very nice bar which included tons of variety of alcoholic beverages and presented in a very classy fashion. I will definitely be back to the Choir Cafe many many times. It will be my "home fix" when I am missing good ole' Texas American food.
Oh, and they had the cutest uniform shirts which said "We love our guests" but the design was clever with Choir being spelled out in a heart shape form. So, if you find yourself in Taipei craving real American food I highly recommend you stop by the Choir Cafe in the Ximen area. Below I have included some photos of the restaurant and I would also suggest that everyone Join their Facebook fan page by clicking on the following link http://www.facebook.com/group.php?gid=392766000222
Address:
快樂美式餐廳 Choir Cafe
地址:台北市萬華區武昌街二段85-2號
電話:02-2370-7400
Address: Taipei, Wanhua District No. 85-2, Wuchang Street Section
Tel :02 -2370-7400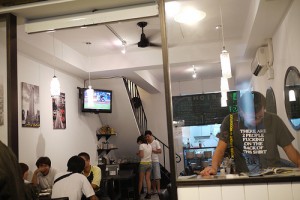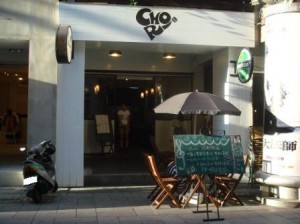 You may also like